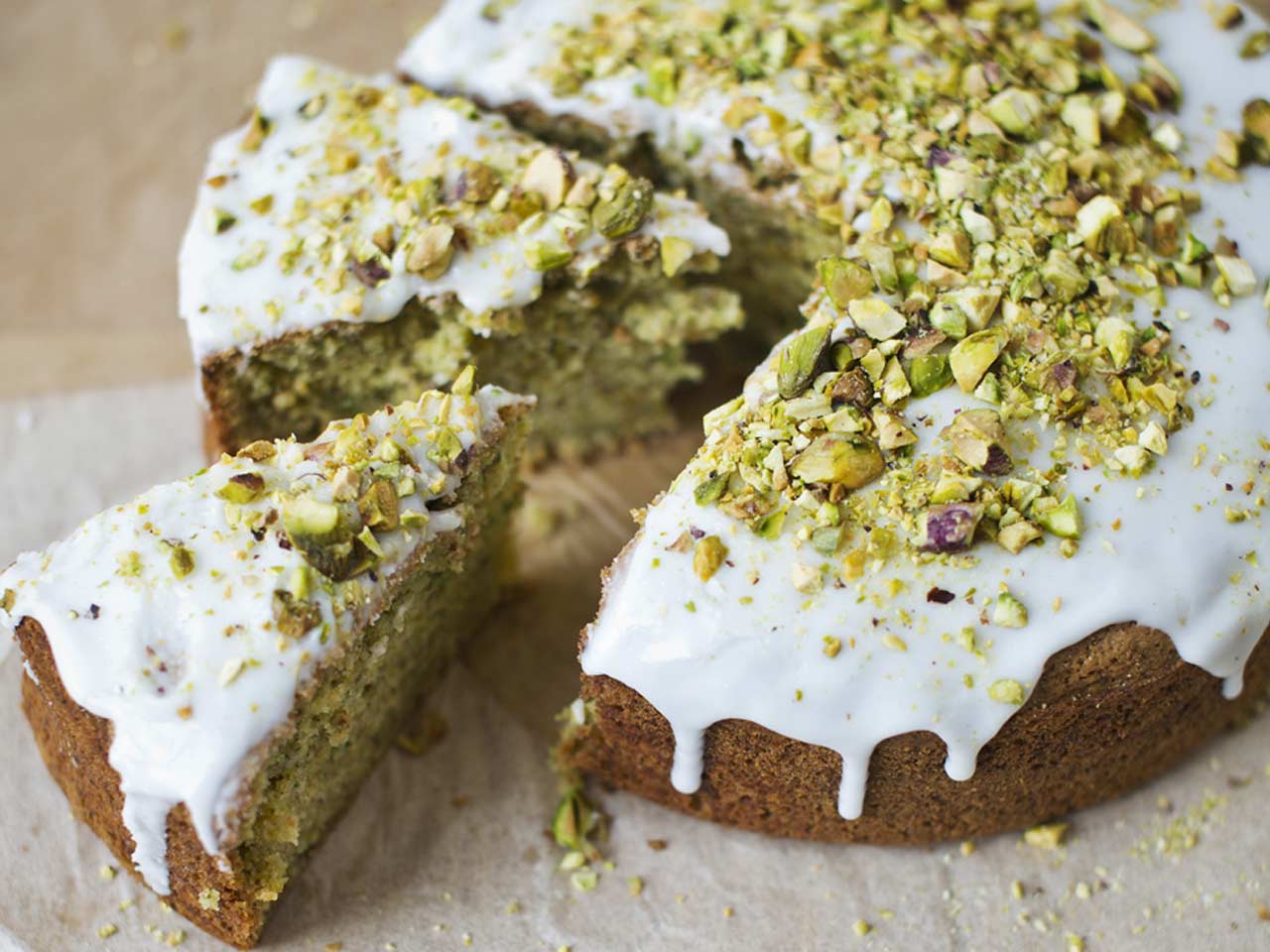 CARROT AND PISTACHIO CAKE WITH CREAM CHEESE AND LEMON PICA FROSTING
CARROT AND PISTACHIO CAKE WITH CREAM CHEESE AND LEMON PICA FROSTING
The combination of carrots with pistachios is a good way to include vegetables in children's diets. If you also change the wheat flour, for almond flour for example, you also have a gluten-free recipe. Enjoy this low calorie and sugar free recipe!

Ingredients:

For the cake:

• 1 cup of AluSweet

• 3/4 cup vegetable or wonder oil

• 3 eggs

• 1-1/2 cup plain flour without baking powder

• 1-1/2 tsp. baking powder

• 1 tsp. baking soda

• 1/2 tsp. ginger powder

• 1 tsp. of cinnamon

• 2-1/2 cups grated raw carrots

• 80 grams. of pistachios

For the frosting:

• 60 grams. unsalted butter at room temperature

• 85 grams. room temperature cream cheese

• 220 grams. AluSweet

• Zest of 1 lemon

Preparation:

1. Preheat the oven to 180 degrees, spray oil in a round cake pan.

2. In a bowl we mix the dry ingredients; flour, baking powder, baking soda, ginger and cinnamon. Stir with a fork and reserve.

3. Mix the AluSweet with the oil in another bowl, add the eggs one by one. Then we mix with the dry ingredients until we get a homogeneous mix.

4. Add the carrot and pistachios (shelled, broken but not ground) with enveloping movements. We put the mixture in the mold and take it to the oven for approx. 30 minutes or until a knife inserted comes out dry.

5. For the frosting we beat with an electric mixer, the butter and the cream cheese. It is important that they are at room temperature. We beat until we form a smooth cream.

6. Add the AluSweet little by little and beat very well until fully incorporated, this takes 4 to 5 minutes. Finally we include the lemon zest from pica, we beat a few more seconds and that's it!

7. When the carrot cake is completely cold, we put the frosting on it. It can be decorated with lemon zest in the center.