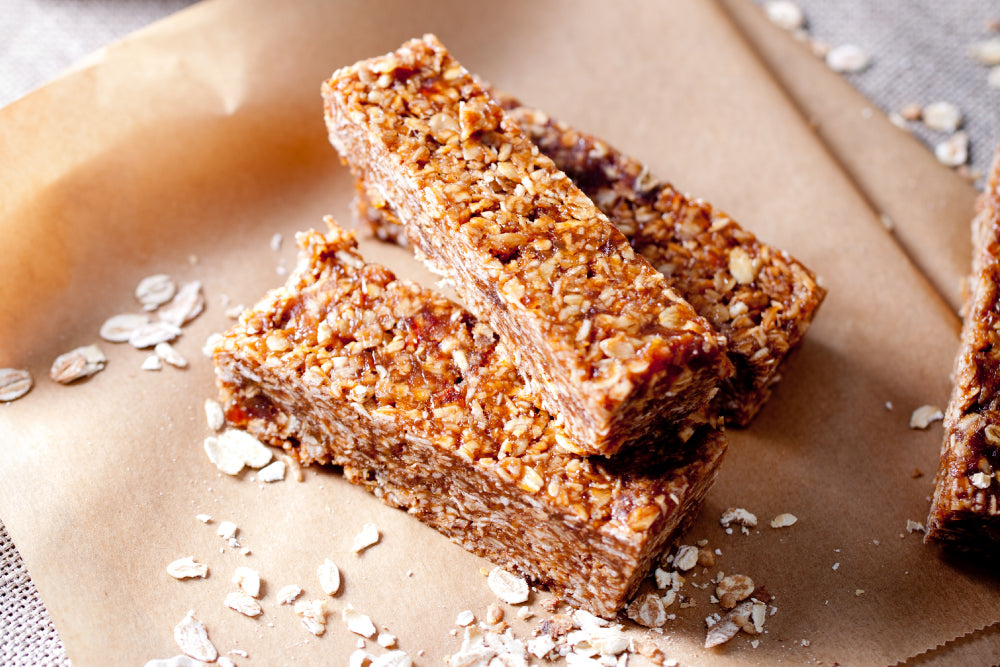 Peanut Oat Energy Bars
These energy bars are ideal for recovering energy after some intense sports activity.
Ingredients:
• 1 and a half cups of oatmeal
• 1 cup flour flakes
• 1 pinch of salt
• 1 tablespoon of cinnamon
• 2 teaspoons melted coconut oil
• Half a cup of peanut butter
• Half a cup of maple syrup sugar free or agave or honey
• 1 splash of vanilla
• 1/4 cup AluSweet
• Sugar-free chocolate coating
---
Preparation:
1. We take all the dry ingredients to a bowl, while all the liquids and the AluSweet we mix them in the miniquick or blender until there is a homogeneous mass.
2. We put both bowls together to form a slightly wet dough.
3. We put them in a mold and then in the freezer for 10 minutes.
4. We take them out and cut the bars the size they prefer.
5. Then we bathe the surface with chocolate, decorate and take it to the refrigerator for 10 more minutes.